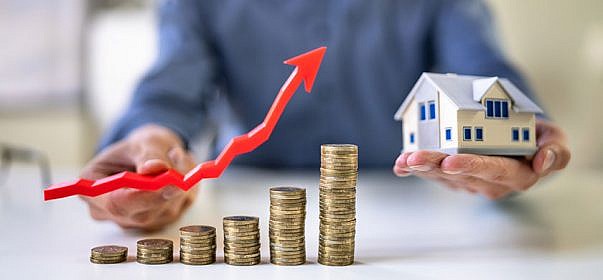 How US-based property managers can succeed quickly?
Published On April 28, 2023 - by
Admin
The uncertainty in the property market and the reticence of investors in the commercial space has finally ended in this post-covid year. The market is looking up, and research shows that the market will grow to USD 6.16 billion by 2028 at a CAGR of 7.9% in the 2021-2028 period. Although there was a negative growth of 0.4% in 2023, profit will hit 10.1% on the back of a CAGR of 1.0% to $114.9 billion in the past five years
With the Federal Reserve hiking rates to offset the rising pandemic-induced inflation, homeownership has become an expensive proposition for many. As the value of residential properties has grown, rental prices have skyrocketed in many cities. Property owners are now in for a new boom phase and are likely to have their work cut out for them to juggle the various cogs and wheels that constitute effective property management.
Without a doubt, property management back office service companies are getting ready to  service a growing number of clients with professional ease and utmost profitability. Property management back office support is the backbone of smooth operations and can assist property managers in reducing the burden of their ever-growing business effectively.
Why must you Outsource Property Management Back Office Services?
There are quite a number of compelling reasons to outsource property management back office services, such as reliability, efficiency, and coming through on their professional commitment. Let's look at some more reasons:
Cutting the risk factor:
Once outsourced, all the relevant back-office tasks are handled by a domain expert, headed by a project manager dedicated to your company alone. This ensures consistent work without having to face any risk of job delays. This will improve and expand your client servicing capabilities.
Get work done by experts:
However good your team is, you need experts to undertake your task proficiently, as certain areas require in-depth domain knowledge. Therefore, when a trusted company specializes in property management support services, you can be assured that all your property backend work is taken care of.
Get Tasks Done Faster:
Another main issue that property management companies may face is the lack of talented staff to complete work on time. This can slowly affect other aspects of business, such as paying bills, updating buyers and tenants on new developments, working on customer feedback, etc., which becomes a huge problem. However, with the outsourcing option, every task is handed over to a different professional, which ensures more work is done in a shorter period of time.
Option to choose payment:
Outsourcing mostly works on a contract basis, where you can look for services when only there is a project or need. Costs are discussed at the beginning and payment made according to schedule, unlike a full-time staff that needs to be paid salary even where there's no work being undertaken.
Bring down operational costs:
The reduction in running costs is a major positive factor that prompts companies to outsource Property Management Backoffice Services and related tasks to experienced vendors. Paying an in-house employee is a major expense for companies on account of higher pay scales and stipulations of severance pay, etc. That's not a burden any longer if it is outsourced.
Focus On Tasks:
Another benefit of outsourcing your property management backend support is that you'll be able to focus on other important work or multitask in other sectors. There is time to concentrate on bigger goals, be it acquiring more property or expanding in different locations and countries.
Win-win for all:
Managing properties is a cumbersome task, from construction to finding a client and ensuring year-round maintenance. But, by outsourcing your property management back office support to a good team, the burden is taken off your shoulder. You'll end up having peace of mind, knowing that all the work is taken care of by people who are experts in their respective fields.
What should you look for in your Property Management Back office service partner?
A team of specially trained real estate data entry executives who can efficiently handle large volumes of data involving property listings, transaction records, and real estate legal documents with a fast turnaround time
Expertise in tagging and indexing all real estate information for quick access and smarter decision-making
Ability to focus on ramping up the efficiency of property management companies in a cost-affordable manner. The partner should offer customized solutions and should be available to process real estate data entries round-the-clock
After getting to know the benefits of outsourcing property management back office services, you can call Data Entry Outsource to understand how we can help you increase productivity, improve bottom lines and expand the range and scope of your business opportunities. Get in touch with us today for a free one-to-one chat to learn more.
Tags: Backoffice Service, Outsourcing Real Estate Data Entry Services, Property Management, Property management back office support, Real estate data entry services