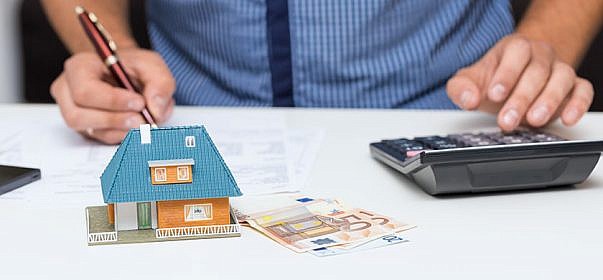 Property Management is Exciting Until the Back-Office Tasks Start Piling Up
Published On May 08, 2023 - by
Admin
The back-office process is an essential part of any business that needs to be managed properly at every step. A property management resource company takes care of the property, answers phone calls, handles all paperwork, collects rent, solves tenant problems, listens to complaints, conducts home inspections, negotiates with landlords, handles many court procedures, and much more.
Any shortcomings in the business processes could spell disaster. Vulnerable areas include a lack of customer tracking, a shortage of resources, poor strategic planning or marketing, or a combination of all three. These and other deficiencies can eat away at your bottom line and stall the growth of your business.
How can you ease property management back office services challenges?
Put processes in place:
Having processes in place means having a system that helps you maintain control and keep things consistent. These are processes managers or teams have to follow for effective team management.
But most crucial is having a clear communication line when transitioning to new processes. It's important to explain why the change is necessary, what goals have to be achieved, and what benefits these new processes will have for employees.
Hire extra staff to fulfill the need:
Along with the relevant processes, it definitely helps to hire more staff to ensure a smooth workflow. There is an influx of new ideas and energy in your company, not to mention the increased skill set of your workforce. It also improves employee morale, well-being, and mental health.
Train your existing staff to meet the need:
Deploying relevant training modules and crucial tools and concepts like Total quality management (TQM) can ensure long-term success through customer satisfaction. Training courses in TQM teach how to leverage data, strategy, and effective communication to infuse quality in all areas of your organization
Outsource the backend work:
Outsourcing can help you leverage the latest technology, knowledge, and skills without the need for your cOutsourcing can help you leverage the latest technology, knowledge, and skills without the need for your continuous involvement. After the initial knowledge transfer and discussions on outcomes, you can switch your attention to tasks that deserve more work and thought processes. Outsourcing helps your business become more flexible, and agile and adapt to unpredictable market conditions while ensuring cost savings with high-quality service levels.
Why Outsourcing Property Management Back Office Services is your Best Bet?
1. Focus on important and bigger goals of your business
Without spending hours developing and presenting reports, you can focus on business acquisitions, marketing development, money management, etc. You can grow your company by giving more importance to the core functions of your business
2. Spend less on technology
You can curtail unnecessary expenditure on resources, such as new software and hardware when you outsource your property management resource work to an experienced firm that can efficiently handle it for you at an affordable cost.
3. You can drastically cut down on in-house costs
When you opt to outsource your property management process back office work, you can spend less on in-house costs like additional infrastructure, hiring of staff, licenses, and liaisoning. It also provides increased flexibility in resource management that allows you to make faster and better decisions about allocating labor as well as marketing budgets.
4. Spend more time developing your business
Outsourcing will let you pursue new opportunities in your business in terms of growth and expansion. You can develop new and innovative ideas as you get more time to focus on enriching your business, engaging more with your customers, meeting with new clients, and developing new products and services.
5. Get an educated and competent staff
When outsourcing your services, you get a staff that is fluent in the language you speak, has an education degree from a reputed university, and is computer savvy with excellent work experience in various software and CRMs protocols.
6. Access to the latest IT infrastructure
A reputed back office service center will offer you state-of-the-art infrastructure with high-speed, dedicated broadband internet connections, high-configuration computers, and an in-house IT team that helps in providing customized solutions for various applications.
7. Reduced costs
Outsourcing property management back office services reduces the burden of increased internal employee wages, paid vacation, vacation pay, retirement and disability benefits, and more. You get flexible work and payment options. There is also a guaranteed reduction in administration costs of up to 50 percent, not to mention valuable time saved too.
8. Quick turnaround times
Since we work round the round, tasks are completed with quick turnaround times, which ensures fast and efficient implementation. This way, you can meet more potential customers every day and grow your business.
Which tasks can you outsource? Here's a starter:
Update new properties
Pre-let advertising & Online Marketing
Inquiry Processing & Tenant Check
Answering rental inquiries by phone, email & Live Chat
Set up Appointments to View the Property
Address repair & Maintenance issues via phone, email & Live Chat
Vendor Management
Work Order Tracking & Processing
Rent Collection
Accounting & Accounting
Data Entry Property Protection & Lack of treatment
Preparation of inspection reports
Cash & Clearance Management
Website Maintenance
What are your waiting for? Get in touch with our team of experts who can ensure that you get the best deal in back office processes without compromising on quality.
Tags: BOP services, Property Management, Property Management Back Office Services, Property management BOP