Simplifying Data Entry for Invoice Factoring Providers
Published On October 09, 2018 - by
Admin
What is Invoice Factoring?
Invoice factoring is a smart option for businesses who need fast money but can't acquire a conventional bank loan.
Invoice factoring is a form of debtor finance in which a business sells invoices or accounts receivable to a third party or a factor at a discount. Companies can use invoice factoring to improve their working capital and obtain immediate funds that can be utilized to pay for company costs. It's a financial transaction and form of invoice financing.
Invoice factors include three parts:
Varies according to invoice amount and the domain.

The leftover percentage of the invoice minus any discount that's recompensed to the company after the invoice has been paid.

The cost the lender charges for assuming debt risk.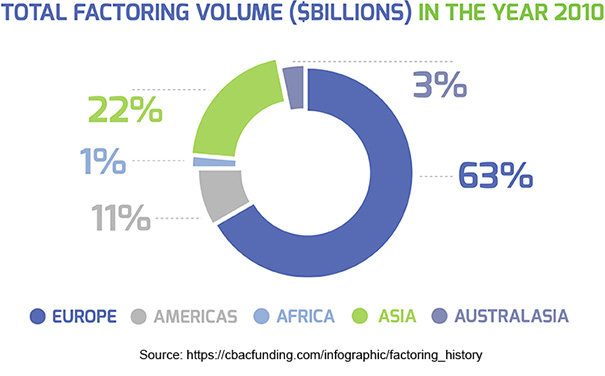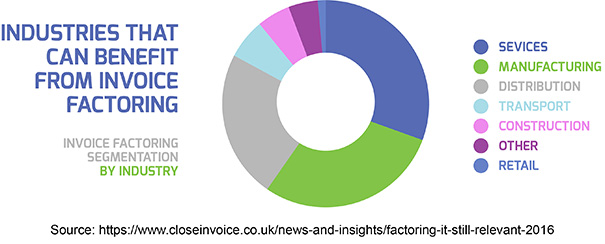 Invoice Factoring Segmentation by Industry
Numerous industries use invoice factoring to make swift payments or to commit to new assignments before their clients have settled and paid outstanding invoices.
Logistics and Manufacturing

Manufacturing and logistics continually face repair and maintenance expenses along with payroll and premise costs and can use invoice funding to grow their business without overtrading.

Printing and Publishing

Publishing companies don't have to wait for payments and can instead advance a percentage of invoices to take on large contracts or repair printing machinery.

Staffing

Recruitment issues include time disparities between paying staff and receiving payment for services rendered. Payroll liabilities can be met, and customized packages can be received so that businesses can receive a sum of cash from the lender.

Professional Services

Invoice factoring can close payments gaps for service firms (architects, legal firms, engineers, etc.) who provide credit terms to clients. Capital can be advanced swiftly and confidentially.

Transport Industry

The constantly changing costs of wages, fuel, and maintenance can present expense problems that an invoice factoring company can address by alleviating the sporadic nature of funding needs.

Wholesale & Distribution

Involves selling outstanding debt within a sales ledger to help create new opportunities for those who are dealing with cash flow problems and long-term credit.

Security Firms

A solid reputation in this industry is vital to success, and invoice factoring services can help by releasing funds quickly and confidently so that more experienced staff can be hired and better contracts can be accepted.

Construction

The supply chain of contractors and subcontractors can equal payment delays for those at the bottom levels of the hierarchy. Invoice factoring services can alleviate this problem and advance funds on invoices for completed work so that businesses can compete with their larger peerson an equal level, bid on future work, hire personnel, and order materials.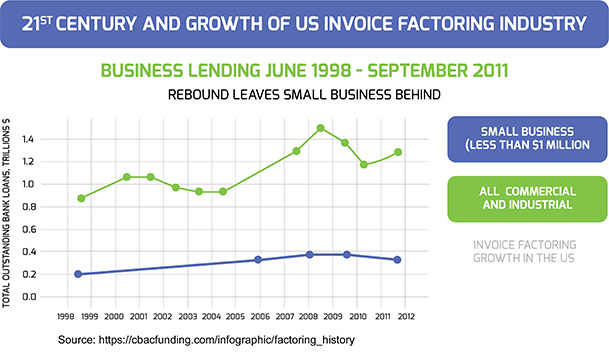 How Invoice Factoring Works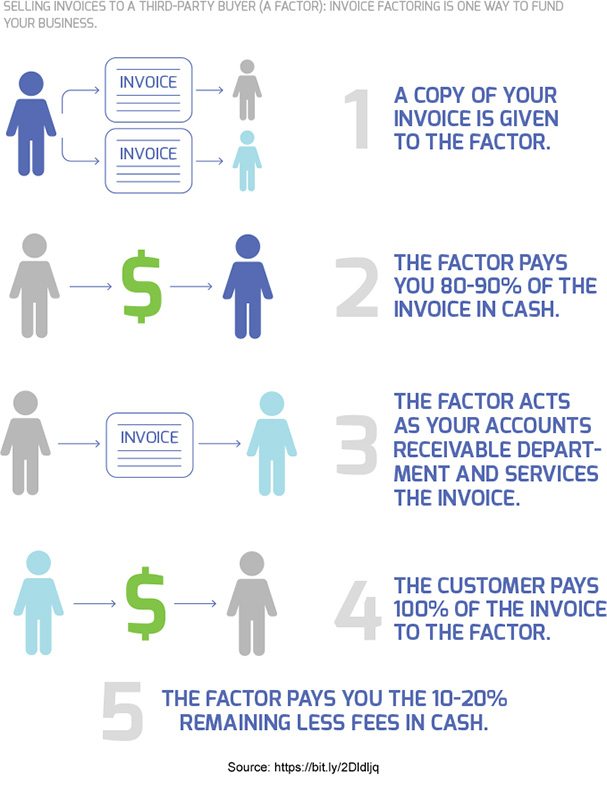 Businesses with slow paying invoices use factoring as a helpful form of invoicing to improve their cash flow. Why? Because it's fast, interest-free, and an easy alternative to taking out a traditional bank loan.
Companies don't have to borrow capital or take out a new line of credit. Instead, they can get an early receipt of their outstanding payment. It's versatile because it depends entirely on the number of invoices that are sent out per month. So, a company's access to funds scales with their business.
Typically, an invoice factoring company buys the accounts receivable of the clients, and the purchase enables the client to access immediate funds for business expenses.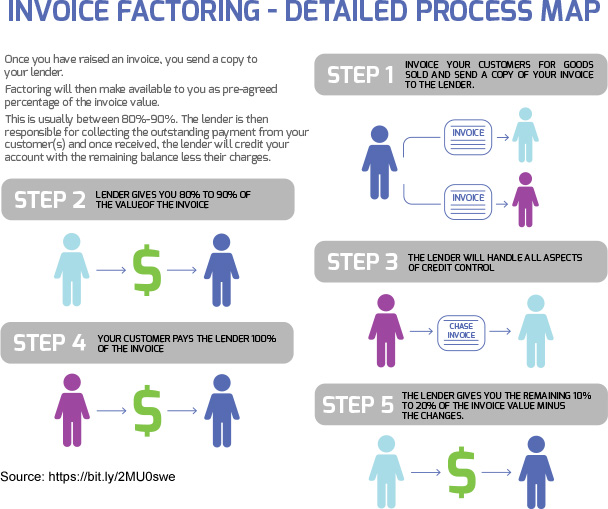 Type of Invoices and Documents to Digitize for Invoice Processing
There are two main components to a digital invoice:
A human reader can see the document contents. Includes common email formatting like HTML or PDF, picture formats like PNG, GIF, and JPEG and scanning solutions like TIFF.

Enables a computer to process information within the document. Includes unstructured data, spreadsheets, standardized data files like EDIFACT, EN 16931, UBL, CII, and all types of unstandardized data files.
Businesses can use automated digital invoicing solutions that simplify handling their invoicing processes while speeding up payments and offering reporting options and providing details about any potential bottlenecks in invoice processing.
Invoice Processing Workflow
It begins with scanning invoices and data, such as the date, amount, invoice number, and vendor name to capture and store the information in a digital format using OCR (Optical Character Recognition) or ICR (Intelligent Character Recognition) technology.
The data can then be matched with purchase order information that has already been stored in an ERP database.
The information that's gained by matching purchase order details with the invoice can then be passed on for additional processing via an ERP system.
Depending on if the invoices match the purchase orders or not, the invoices can then either be declined or approved.
After this, payments are made for all authorized and approved invoices.
Invoice Processing – Impact on Business Performance
Technology Involved in Invoice Processing
Invoices are one of the most necessary digitalization requirements of any form of business documents. Invoice Processing Software uses OCR to identify data characteristics, like line item data, invoice number, etc., and is developed around the same technology as many data extraction apps. 
Invoice Business Risk
There are complexity and expense involved in invoice factoring services, which presents risks and can significantly impact business performance. Despite the digital technological revolution in recent years, 90% of invoices are still processed manually, accounting in anywhere between 20-40% of human indexing errors.
Invoice Processing as a Service
01

Document pickup and transport to a vendor center.

02

Document sorting by the entity.

03

Scanning and classification by the entity.

04

Metadata extraction for printed invoice headers, including vendor number, invoice number, invoice date, currency, net amount, VAT amount, and total amount.

05

Data extraction quality control processes.
Challenges and the Importance of Invoice Data Entry
Why Data Entry Is Such an Important Aspect of Invoice Processing
Maintaining accurate information is crucial to overall business productivity and profitability. Invoices contain sensitive and valuable information about cash inflow, stock outflow, accounting, and inventory management. Therefore, a fast and productive means of accessing invoice data increases efficiency and likelihood of success in the invoice factoring process.
Other critical factors that impact data entry invoices:
Companies produce substantial quantities of invoices for day to day activities, which can lead to bottlenecking and the need for increased accuracy in data entry:

Outward invoices that feature sales of products and services.
Inward invoices that feature the purchase of products and services from principals and vendors.

A dedicated team to manage invoice data entry for both sales and purchasing departments is necessary for handling invoice data entry most effectively.
Large companies often utilize ERP (Enterprise Resource Planning) software to produce routine data and conduct verification on regular invoice data entry.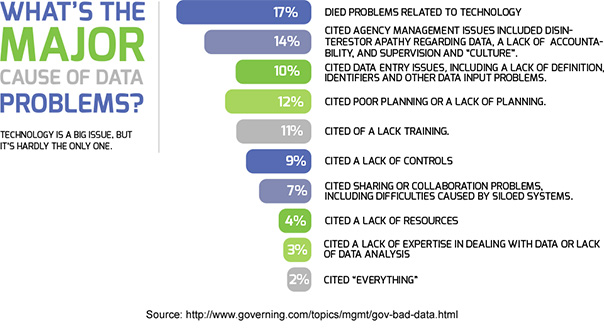 Invoice Data Entry Challenges
Because of the large volume of invoice data entry tasks, associated risks, and lack of resources involved in effectively managing invoice data entry internally, a majority of businesses deal with challenges in the data invoice process: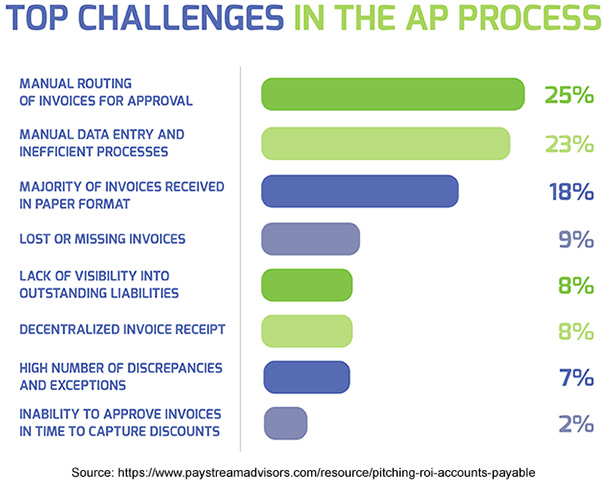 Why Manual Invoice Processing Is Challenging
Accuracy

Errors are bound to occur when there's a high volume of data entry and personnel is dealing with existing core work pressures.

Time

A lot of companies, particularly smaller ones, have the minimal personnel and need to deploy their workforce towards core tasks that affect overall profitability rather than data entry activities.

Labor Expenses

A major portion of invoice processing costs is labor related. Personnel is paid to review invoices, monitor data, and coding in the software, and route invoices to different people and file them. Additionally, money and time are required to address inevitable errors during manual processing.

Delays

Hard copy invoices can cause lengthy delays, especially when dealing with vendor calls who want information quickly available. Attempting to maintain a manual invoice workflow is ultimately ineffective and can backlog entire workflows.

Late and Missed Payments

The expensive nature of paid invoices can increase entry errors can equate to large and unplanned company expenditures when problem resolution due to missed payments arises. Late fees, skipped payment discounts, bounced payment fees, and even small data.

Internal Data Entry

Diverting in-house staff from core tasks can be problematic and increasing work pressure can lead to work productivity delays, stress, and erroneous information. Untrained staff can increase the potential for data entry errors, which leads to incorrect invoice information that in turn, causes poor decision-making capabilities, customer service, and planning. Untrained data entry also can cause quality versus quantity issues because helpful and useful data is often overlooked in favor of producing large volumes of data that isn't necessarily beneficial to the company.
Meeting Challenges with Effective Solutions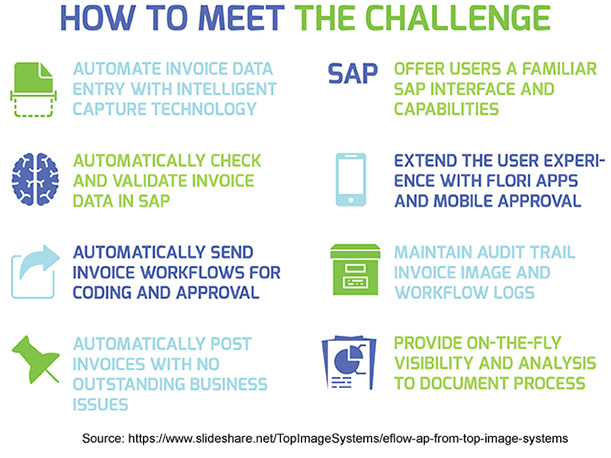 Invoice Data Entry Process for Invoice Factoring Tasks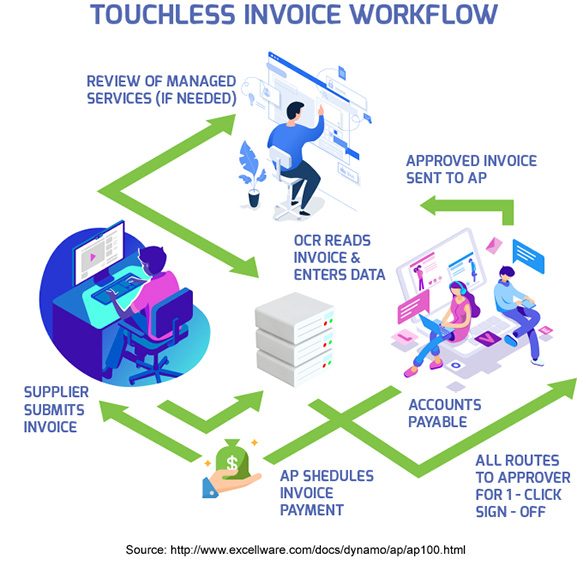 There's a batch-oriented, step-by-step process for invoice factoring services that involves volumes of invoices that are entered simultaneously:
Purchase Order Number

Displays as part of the invoice detail when utilizing vendor inquiry and features a product purchase for specific purchase orders and requires a purchase order number.

Vendor

For a one-time vendor, use the letter M for the miscellaneous vendor in the vendor data field. For an established vendor, use an option in the vendor maintenance within the VML menu.

Location

This only works for businesses with multiple locations. Location codes are arranged in VML-A/P, and previously setup location codes in G/L location maintenance on the GLU menu are correct entries.

Term Code

When invoice payments are due, each vendor has a terms code, and if a discount is applicable, then the invoice has to be paid to obtain discounts.

Invoice Number

Can contain 12 alphanumeric characters and in the case of the invoice number is longer, than it can be abbreviated into a unique identifying sequence.

Invoice Date

Used to determine the due date and discount due date of invoices and are automatically calculated depending on the term codes mentioned above.

Invoice Due Date

Date of when the bill should be paid when cash discounts aren't applicable. It's determined by the terms code and invoice date and is calculated automatically.

Total Invoice Amount

This is the sum that needs to be paid if there is no discount. Amounts can be entered with or without a decimal point.

Freight

Amount charged for shipping, handling, and duties.

Net Amount

Amount that's qualified for a discount for the total amount minus sales tax, freight charges, or duty, and is automatically calculated.

Discount Amount

The total invoice amount is decreased if paid by the discount due date.

Discount Due Date

The date which invoices have to be paid for any discounts to be valid.

Note

A comment that can feature 30 alphanumeric characters and is printed on the check stub.

Hold

Includes "to put a payment on hold" and "to release a payment from hold."

Payment Method

Typically, a single check is given to each vendor for one or more invoices, and this particular field doesn't need an entry.

Entry Completion

"Correcting invoice entries that have not been updated" and "correcting invoice entries that have been updated."
High-End Tools and Software for Successful Invoice Data Entry
Taking advantage of high-end invoice data entry software can digitize processes, reduce errors, and help integrate manual human data entry in a natural and intuitive way.
Some popular high-end invoice data entry software products:
SimpleSoftware – SimpleIndex

A human reader can see the document contents. Includes common email formatting like HTML or PDF, picture formats like PNG, GIF, and JPEG and scanning solutions like TIFF.

It captures PDF invoices that were sent by email and converts them into CSV or XML data files so that users can import files into accounting systems instead of manual entry.

IRISExtract Accounts Payable

This is a prime invoice processing solution in Europe and has advanced classification technology that can extract a majority of invoice data without a lot of training.

A "does it all" tool that locates and extracts data on all kinds of documents. It's flexible but requires additional configuration time than a lot of invoice specific software programs.
Other high-end data entry software options:
Digitech Systems – PaperFlow
R.I.S. – Powerscan
Kodak – Capture Pro
Kofax – Express
Office Gemini – Dokmee Capture
Defining Elements of a High-Quality Invoice Data Entry Job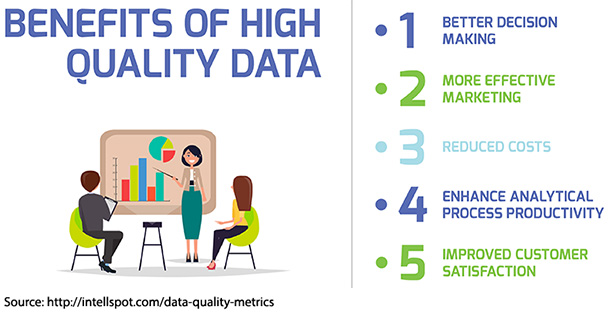 Like an intricate spider web, a business's decision-making capabilities, core operations and functions, productivity, and information accessibility are all connected and hang in a delicate balance. This balance needs to be maintained with accurate data, which is vital to overall business success.
Data entry processes and jobs need to embody very specific elements to maintain an acceptable degree of accuracy.
Data entry clerks and operators should be proficient in technology and tools that streamline invoice data entry processes and minimize their workload via automation during reading and extraction.

Scanning technologies like OCR and ICR (Intelligent Character Recognition) are very beneficial to invoice data entry.

Identifying data sources can help alleviate potential inaccuracies that stem from the migration of data from an original database to another database. Any errors and values, and time-sensitive changes like changes in address or marital status, and locating the causes of errors in data makes it easier to correct it.

Data entry standards should be impeccable with stringent quality control practices in place, like geocoding, matching, data profiling, and monitoring. This helps ensure that data is aligned with predefined data quality protocols.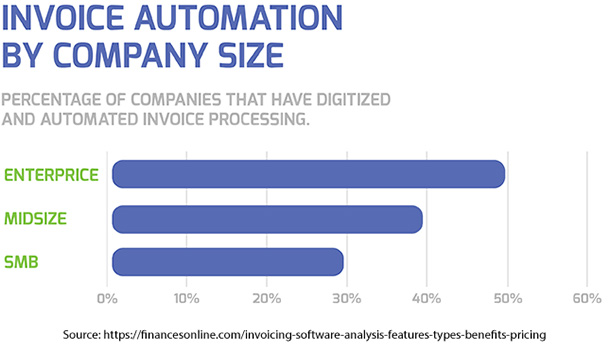 Best Data Entry Skill Sets for Enhanced Invoice Data Entry Job Performance
Employers are very specific about what it takes to produce the best quality invoice data entry solutions. The most desired data entry skills include:
General Software Knowledge

Being familiar with basic software like spreadsheets, databases, record management, and word processors are valuable for a data entry clerk. Likewise, basic computer knowledge is also helpful because data entry clerks have to enter statistics, codes, and financial information, using a variety of computer-based tools.

Typing Speed

It is important to have a fast typing speed to be able to handle the large quantities of data entry that's required to be completed in very short turnaround times. The average typing speed of a good data entry clerk is about 30-40 words per minute.

Written and Communication Skills

Communication with internal and external teams is a must, so a good data entry clerk should have great verbal and written communication skills. It helps facilitate successful project outcomes and builds professional relationships with clients and service providers.

Concentration Levels

Because of the repetitive nature of data entry, data entry clerks spend a lot of time on 1 task: patience, concentration, and productivity are required to avoid poor quality results and lack of interest.

Typing

This goes hand in hand with typing speed because typing skills are crucial to avoiding mistakes especially because data entry can include complicated medical codes, sensitive contact information, financial data, and other complex details.

Software Skills

Evolving technology requires staying updated with new technologies, software, and applications. Understanding how to use spreadsheets like Excel and MS Office based documents is also a critical knowledge base since extracting and manipulating data as well as converting from one format to another is customary to a lot of data entry tasks. Some companies use custom software for payroll or accounting for example, so data entry operators may have to be able to learn these skills also.

Emotional Skills

Self-reliance and autonomy are crucial to the successful data entry operator because this is a computer-intensive task with volumes of data, so a disciplined approach to work is key. Also, manual data entry is prone to errors so being able to patiently remedy this is important.

Confidentiality

Data entry involves a lot of confidential and sensitive business information, and it's imperative that data privacy and protection protocols are in place and observed by all data entry operators.
Outsourcing Invoice Factoring Data Entry
Business growth is tied to digitalization, and as a company evolves, their ever-increasing work processes and operations need to maintain pace with cash flows.
While many smaller businesses traditionally turn to banks for financing solutions, small business invoice factoring can provide a faster or even immediate remedy to a company's financial needs. It offers the working capital that a business needs to perform their day-to-day operations, pay employees, gain new contracts, and continue functioning at an acceptable level.
Data entry Outsourced (DEO) invests in the ongoing training of all of our hand-selected data entry clerks and operators to equip them with the knowledge base and desired skill sets to perform the highest quality data entry in the industry. The harmonious integration of technology, software, and tools with the human element creates an ecosystem of demonstrated data entry capabilities, streamlined workflows, scalable processes, and transparency in all of our invoice factoring solutions.
Businesses who are seeking to outsource invoice factoring solutions have found their professional data entry service provider partner in the experienced team at DEO.
– Data Entry Outsourced
Disclaimer:All the product names, logos, trademarks, and brand names are the property of their respective owners. All the products, services, and organization names mentioned in this page are for identification purpose only and do not imply endorsement.