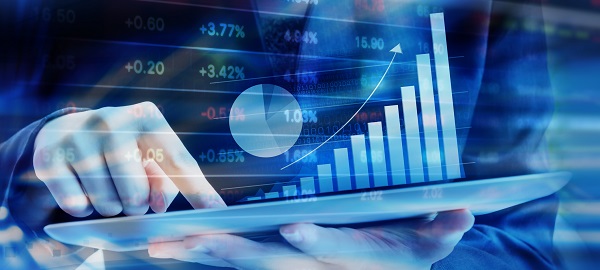 Enterprise Data Management Best Practices
Published On June 25, 2019 - by
Admin
Enterprise Data Management (EDM) is a business's ability to successfully create, integrate, distribute, and manage data for all enterprise applications, requiring on time and precise data delivery. EDM is vitally important and helps businesses with their decision making, based on the data that has been collated over a period.
EDM is the software, network infrastructure, business logic, and policies, which are used to manage enterprise data flow. When an organization implements EDM, cooperation will need to take place through IT, finance, and operations departments for it to be successfully introduced.

The increased pressure to implement enterprise data management has been heightened by the pressing demand to make data not only accessible but also useful. Businesses data must, therefore, be standardized, converted to useful forms, and stored where it is secure but still accessible to users.
Statistics from the IDC (data management software services provider) show that businesses are managing a volume of data that is growing at an average of 40% a year. Not only are companies handling more data, but the types of data are increasing as well. Data streams could contain inventory figures, financials, videos, images, and other data coming in from social media, mobile, and the Internet of Things.
These varied data types need to be consolidated, organized and made accessible and useful to the business. Let's look at what makes constitutes a good EDM system.
The Main Components of EDM
Data Governance

Data governance establishes an organization's data laws and how, when, and by whom they are enforced.

Data Integration

Data integration means moving and consolidating a business's varied data into one, accessible place

Master Data Management

MDM refers to tools used as part of an EDM strategy to help create master versions of data and provide a consistent view of scattered data.

Data Security

Security to ensure data is protected at all points of its lifecycle, including anti-theft and anti-leaking measures, as well as efforts that maintain data integrity and prevent corruption

Data Architecture Assessment

Analyzing the existing data environment and developing guidelines that address operational data stores, data warehouse and data mart implementations

Metadata Management

Developing guidelines that cover handling data definitions and information about data.
Enterprise Data Management Strategy – Best Practices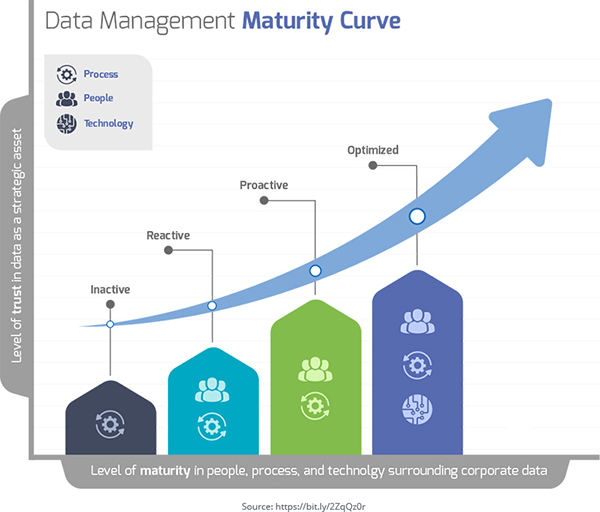 When we talk about the best practices in EDM, it is important to first begin with an assessment. Businesses need a clear understanding of their data flows and the types of data they have to construct an effective data management strategy.
From this point, a business would need to define its deliverables; for example, what they hope to accomplish by implementing enterprise data management and data quality. It is important for businesses to remember how valuable their data truly is.
Only once the above principles have been identified can the business determine standards, policies, and procedures to be adhered to. Helping the business adhere to these can be bolstered through an education campaign, to ensure a company-wide understanding of the EDM goals, the methods to achieve them, and the reasons behind the initiative.
Business owners should also know that managing data is not everyone's forte. In this instance, it is best to have an in-house or consultative expert with experience establishing EDM systems. Their knowledge can help identify the right technologies to use, and they can also help your business avoid pitfalls, including accidental data loss, thus aiding in a successful EDM implementation.
Think About the Big Picture, But Start Small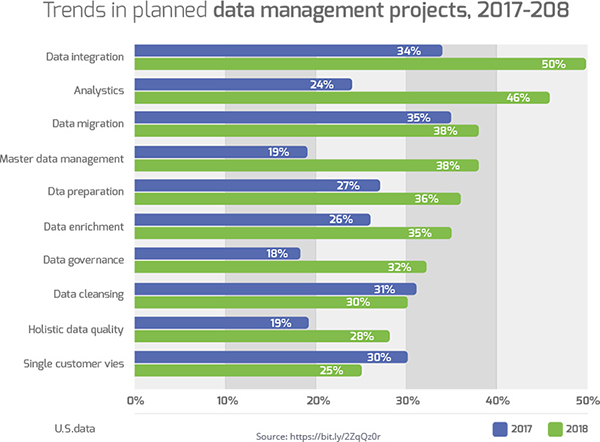 Data governance is routed in people, process, and technology. If a business can start with the people, follow with the process, and end with the technology, data governance can become a success story. To do this, the following procedure can be adhered to.
Start with a business case: It is essential to have a tangible demonstration of the benefits to be gained by implementing the policy. Outline factors such as increased revenue, better operational efficiency, and better customer experience.
KPIs: KPIs and metrics are essential to tracking the progress of a program, but also for finding ways to improve it into the future.
Stay in touch: Communication for any major business practice is integral, and data governance is no exception. Data governance is not a one-time project, but rather an ongoing effort that requires regular and ongoing adjustments and improvements.
Enterprise Data Management – DEO Is Ready to Help
There are potentially significant risks for an organization associated with managing customer data. These include a real risk of theft or loss, damage from poor quality, and breaches of data privacy. All can lead to substantial financial loss, from fines, and rework damage, to costly brand damage.
Data governance is vitally important and defines and manages strategies for people, processes, and technologies, ensuring that valuable data is formally protected and managed throughout the organization. Data itself must be governed so that it is accurate, complete, trusted, and understood and can be used to help govern the organization, greatly reduce risk and achieve compliance.
Not feeling like you've got a grip on EDM? For information on the best practices, contact our team at Data Entry Outsourced who will assist your business in formulating a viable Enterprise Data Management Plan.
– DataEntryOutsourced