Database Management Best Practices for Intelligent Business
Published On May 31, 2019 - by
Admin
Data management is a business practice used in organizing and maintaining data processes that meet ongoing information lifecycle needs within every company. A global need for data management began with the electronics era or digital age of data processing but has been linked to accounting, statistics, logistical planning and other disciplines that predate the creation and use of corporate computing in the mid-20th century.
In the current time, this invaluable process can be broken up into several key points. These points facilitate a more streamlined work pace from start to finish which includes acquiring, storing, protecting, and in-depth processing required data to ensure the required accessibility, reliability, and timeliness of all data for its users. It works hand in hand with business professionals to allow for a successful command over the lifeblood within our corporate society.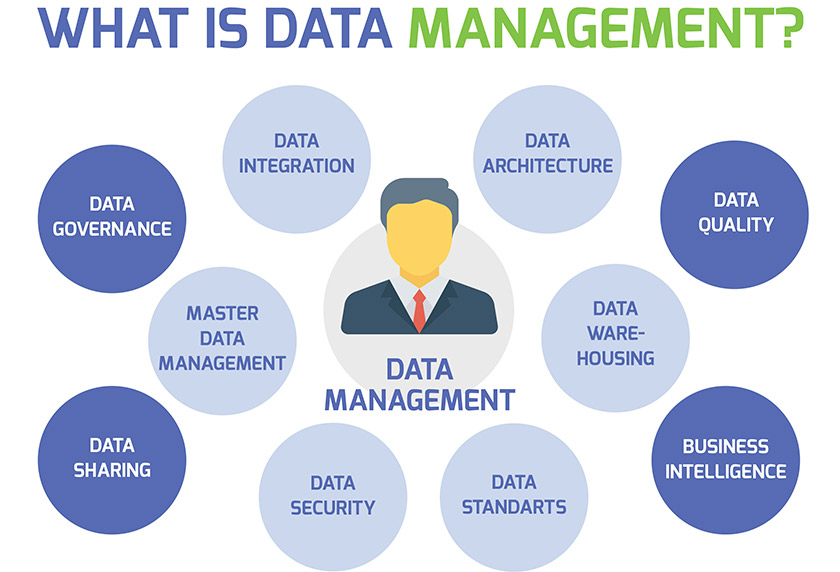 By implementing certain policies and procedures, organizations can grasp a level of control over their business data regardless of where it resides, what it is used for or the level of access required.
Why Data Management Can Work for You
It is a well-known fact that in the digital age, data is king. That is why it is seen as one of the most important assets of an organization; it is the foundation of information and the basis on which people make decisions. Hence it would follow that if the data is accurate, complete, organized and consistent, it will contribute to the growth of the organization. There are numerous ways in which data management can benefit a business ranging from identifying, developing and defining a strategy to assign adequate resources to complete a task. As they say, necessity is the mother of all invention, and implementation is key.
Below are a few reasons why data management is so important for your business:
Minimizes Data Movement

By implementing an intelligent data management process into your company, it enables your organization to localize all important data to a company-wide platform; and by creating this general access point to all authorized employees, it means less data needs to be moved around, copied or restored.

Improve Productivity

Instead of wasting valuable work time trying to find any required data at any given time, by implementing a data management process all required information is at a click of a button. Which will greatly improve your company's productivity rate?

Improve Data Governance

Data Governance best practices include the use of authority and control including planning, monitoring, and enforcement over the management of data assets within a company. By investing in an intelligent management process, you as a business leader will create enhanced guidance over your company's current movements and future goals.

Share Valuable Skills

Its busy work when building your team up to scratch and staying up to date with current industry skills and standards. Any savvy business leader will agree that in doing so, you do give your team members a beneficial edge. By utilizing a professional data management process, you can take this a step further and share valuable skills with more of your team instead of attempting to train them one by one.

Maintenance of a good client-relationship

To maintain a good client-relationship, data management system must be upgraded from time to time using new technology and innovative measures to ensure that the service rendered is first-rate. Most data management processes available today come with this function as a set standard. Ensuring that your company always has what it needs to keep its customers happy.
Master Data Management Best Practices for Success
Implementing a new data management solution into your business can be a difficult task, and if you're yet to begin the process, you may end up confused as to what it actually entails. Put simply; it is the practice and principles put in place to allow for the successful management and maintenance of all data resources stored by a business.
To ease this process, there are certain steps a company can take when stepping into a more managed environment:
Select Your Business Goal Before the Data

As in all successful business practices, the first step is setting your company's goals and selecting the best way to achieve them. When it comes to data management, you need to ensure you select the correct process for your type of data needs.

Put the Right People in Charge of Your Data

At the end of the day, if your data is not being monitored by the correct team, it doesn't matter how sophisticated your data management software or process is. There is still that need for a human touch, and in selecting the correct people to oversee the job coupled with the correct software your company will be efficient and accurate on all accounts.

Telecom

Many telecoms outsource data entry to capture the relevant information from contracts and agreements or bills to be entered into online databases.

Always Ensure Your Data Is Easily Accessible

It's a known fact that in the business world time is money, and if your team is not able to access the resources they need efficiently, it will lead to a loss over time. This is the very reason why data management is so vital, as it allows for an easily accessible information structure.

Implement Workable Data Governance Practices

For a business owner or team leader to be able to properly facilitate a productive working environment, you need to be able to introduce and work within practices that not only organize certain aspects of your company's direction but also navigate your team through any obstacles that might arise.

Develop A Holistic Approach to Data Management

The upkeep of data management practices and principles is a task that should be undertaken by your entire business, not just the team that is required to monitor them. Applying the best data management practices to this process allows all members of the company to share data infrastructure and greatly enhance your team's approach.

Plan Against Cybersecurity Threats

Cybersecurity threats are a very real danger for most companies around the world today; there is no saying when a hacker will try to infiltrate your files to steal all manner of things from identity fraud to sensitive information. By having a plan with clear decision points, companies will know if they are required by law, regulation, or good faith to disclose a potential or realized breach.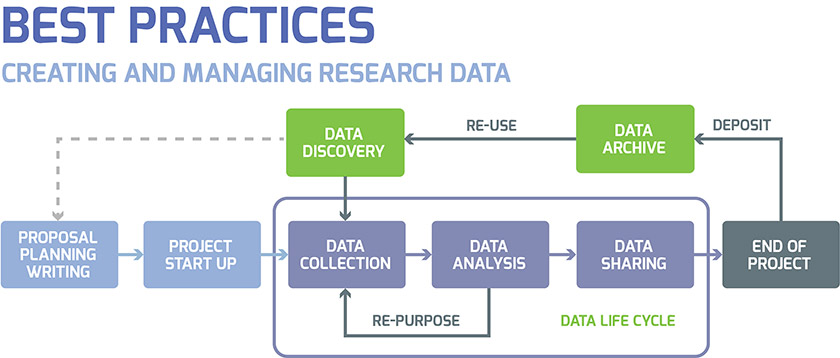 As they say, change is never easy but when done right data management processes will not only improve your current working environment but improve your future company health.
Choosing the Right Partner to Get You There
Shifting an already established company into a more streamlined and controlled environment can be a difficult task. At Data Entry Outsourced (DEO) we are master's in management and quality, and we understand how vital efficient data management is for your company. We are a data management service provider who is tenured in this field to help you run your projects by staying compliant to all the regulatory guidelines.
Some of the benefits of partnering with us include:
Proficient data management through Outsourcing
Flexibility to manage varied workloads
Data Quality Management Best Practices
Test Data Management Best Practices
So, if you find yourself needing an efficient master data management system but are not sure where to start don't hesitate to reach out to us and let us show you how.
– Data Entry Outsourced