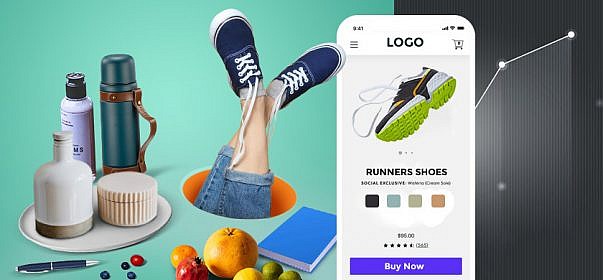 Fuel eCommerce Sales with Personalized Content
Published On June 19, 2020 - by
Admin
The future of retail lies in the eCommerce business, so businesses will have to pick up on creating the best user experiences through their digital interactions. Although physical retail is far from dead, the truth is that eCommerce is so much more convenient. We've seen the full range of benefits provided with eCommerce during the coronavirus pandemic.
Ecommerce personalization is the process that taps into the full potential of digital business by delivering a personalized experience for each customer. Personalized communication backed by precise eCommerce data entry boosts the eCommerce conversion rate by improving the customer experience, which will cause more people to stay on the website rather than clicking the back button.
Amazon takes personalization to a whole new level, but it can be used as a foundational model for any business. Look at how their system presents content. They have a list utilizing a powerful search engine that leads to product recommendations and specific consumer options based on the customer's previous behavior. This creates an eCommerce conversion funnel that pulls consumers into not only their search but shows them other avenues.
A small business won't be able to create the level of personalization that a powerhouse like Amazon does, but it's important to build the right foundation with the help of for success.
eCommerce Conversion with Content Personalization
There are a lot of different levels of eCommerce personalization, ranging anywhere from product navigation to cart-abandonment marketing. Think about the customer mindset before digital commerce became such a big hit. Customers would go into a store and look around. If they needed help finding an item, they would ask an employee.
The concepts behind eCommerce are mostly based on consumers walking into the digital store, and being immediately shown a list of products based on their own personal information. Then they are given the option of searching for specific items, the digital equivalent of asking an employee for help finding something. Only now this digital search will take the consumer on a tour of the entire store by showing them a list of products based on their own personal search.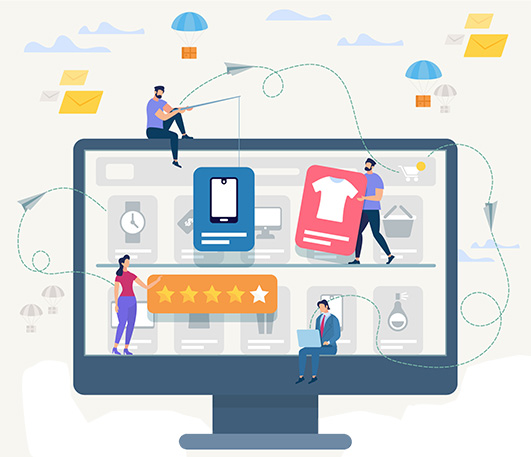 Here are some stats to showcase the benefits of eCommerce personalization:
Businesses that personalize their eCommerce shops see a 20% boost to their eCommerce conversion sales.
Online customers are 80% more likely to make a purchase from an eCommerce shop that offers a personalized experience.
Businesses are 44% more likely to get repeat buyers with personalization.
Even with all of these benefits plainly obvious, over half of the eCommerce businesses still lack the ability to personalize the customer experience.
Make Sure to Ask These Three Questions
A personalization strategy hinges on asking three important questions and answering them.
#1: In what Areas Should an Ecommerce Store Personalize the Customer Experience?
Create a map of the entire customer experience as they interact with the eCommerce store and locate all of the points where personalization should occur.
#2: What Data Will be Used to Create a Personalized Experience?
This tells exactly what kind of data needs to be collected during signup and how the main customer database is structured. For example, Amazing uses a mixture of search history and previous purchases to personalize its experience.
#3: How Exactly Will the Personalization be Achieved?
This is the technical side of the equation. What technology will be required to create a personalized experience? How will that technology connect to the eCommerce store?
Tips to Boost Ecommerce Conversion Rate by Creating Personalized Content
Creating personalized content is an essential step in the journey to customizing the customer journey. Ecommerce conversion rate optimization begins and ends by creating a truly unique experience for buyers. Here are some of the most important tips to keep in mind.

Create Personalized Ad Banners that Demand Attention
Imagine being able to grab a buyer's attention right away with a banner that is customized to their own experience? The big players create banners based on a multitude of products and services, attach certain keywords to them, and then when a buyer flags for that specific keyword, they are shown the banner.
Customized Digital Catalogues Based on Previous Searches
Consumers rarely make a purchase the first time they visit an online store, so eCommerce businesses should make sure that their initial visit provides value. One way to do that is to develop systems that will save the user's searches to create a customized catalog. This can be used in any number of different ways.
Create Fully Customized Page Banners that Fit Multiple Niches
Page banners should be based on the most important categories within the eCommerce store and then set up so that they are shown to consumers who have searched within those categories.
Product Recommendations Are the Key to Ecommerce Conversion Optimization
Amazon's entire platform is driven by product recommendations, so take this lesson to heart. No one is better at showing consumers the right products at the right time than this powerhouse. This type of customization should be the foundation for eCommerce businesses.
Send Personalized Emails to Consumers
One of the best places to start is developing a system to track shopping carts that have been filled and using that information to send a customized message to the potential buyer. A lot of times, individuals will place items in a shopping cart and then realize they need something slightly different. So, these emails tend to convert quite nicely.
Showing Consumers Personalized Promotions and Offers
Top eCommerce stores tend to understand the importance of showcasing the various offers and promotions that are at the core of their niche, but they do so with care. One example is to create discounts to attach to emails sent to individuals who leave their shopping cart full. Another is to send special offers to consumers on their birthday. There are literally millions of different offers you can include with this tip.
Partnering with a Data Entry Expert Will Add Value to Your Ecommerce Business
The key to unlocking personalization is through data, so it makes sense to partner with a data entry expert. Key information will need to be added to specific areas, surveys will need to be created, and eCommerce conversion rate analytics need to be done behind the scenes. Here are some of the benefits of partnering with a data entry expert: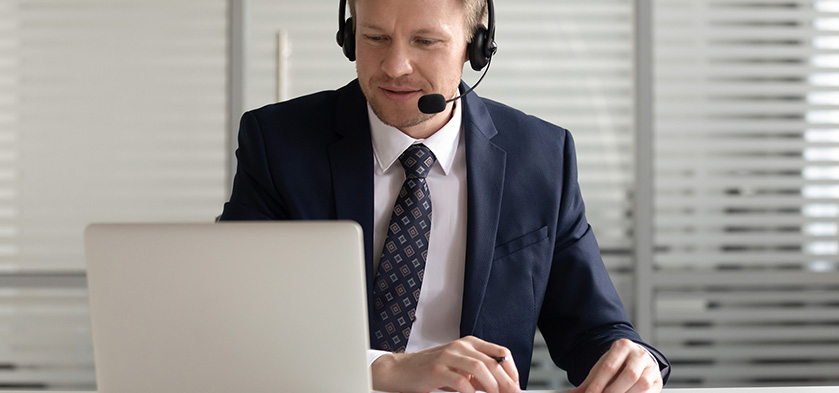 Catalog data entry – This is one area that has to be done precisely in the background while providing a personalized experience to consumers on the eCommerce portals, and a data entry provider can help to do that.
Data mining and email outreach – Data mining and enrichment can help in sending personalized emails to the right contacts and eventually result in the success of the campaign.
Customer database data management – Maintaining a structured database will help in analyzing personal preferences and sending them personalized content.
Data capture and extraction – Capturing the information about consumers and customers help in suggesting the ads to their preferences.
Ecommerce Conversion Optimization Made Easy with Data Entry Outsourced!
Gain access to a team of highly experienced data entry experts by partnering with Data Entry Outsourced (DEO). With decades of experience in providing data extraction, data enrichment, and a plethora of high-end data entry services such as eCommerce data entry and CRM data entry, DEO helps businesses meet their eCommerce outreach objectives. Our data entry team works as the back-office support for eCommerce stores ensuring the data is handled properly on the back end and structured to make use of the information. Take the next step toward personalizing the eCommerce experience by contacting Data Entry Outsourced today!
-Data Entry Outsourced