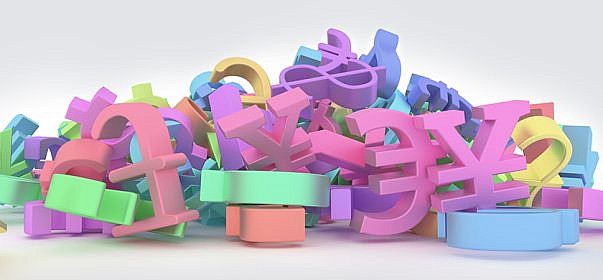 What Makes Outsourcing Data Mining to India Lucrative for You?
Published On January 13, 2023 - by
Admin
Due to the enormous amount of data generated daily, it's imperative to outsource data mining services. Businesses use it to make critical decisions and gain a competitive edge. The problem is that data mining is an intensive undergoing.
But saving time is only one of the many reasons companies outsource this valuable task. Data mining requires specific tools and expertise to enhance its value. Therefore, US-based organizations are turning to outsourcing destinations like India to outsource their data mining services.
The Advantages of Outsourcing Data Mining Services to India
India's main reason for prevailing in the outsourcing world is its low service cost and superior-quality deliverability. This is especially true in the data sector. Here are some key reasons to choose offshore data mining in India.
Highly Skilled Resources
India has a population of over 1.2 billion people, of which over 93.6 million are graduates. When outsourcing data mining services to India, your company gains access to this pool of talented resources with extensive experience in advanced data mining techniques. Therefore, you ensure highly skilled data mining experts work on your project delivering quality services.
Communication Barriers are Lower
Communication is one of the biggest obstacles when working with offshore data mining partners. 
Working with outsourcing partners from India alleviates some of these barriers because it's one of the largest English-speaking countries in the world. This makes it ideal for organizations to find data mining experts who communicate well with them, enabling easy knowledge sharing and project tracking.
Affordable Prices
Outsourcing partners in India are known for being the most cost-efficient in the world. They provide flexible models based on hourly, daily, and per-project. In fact, outsourcing data mining services to India can save up to 65% on costs. This cost-saving comes without the loss in skill level and quality of services.
Data Security
Data security plays an important role in data mining for businesses. Data mining service providers in India have detailed policies that guarantee data safety. These policies include using state-of-the-art technology and non-disclosure agreements to protect the valuable data provided by clients. All data is secured throughout the process. 
Government Policies that Accommodate Outsourcing
Government policies make India a thriving market for outsourcing. India has an entire division dedicated to IT called the National IT Task Force. This action plan has added policies requiring companies to follow specific data handling practices.
Government policies have made India one of the top worldwide options for outsourcing data mining.
Quality and Accurate Services
Of course, more than finding the lowest-priced service is needed to make a final decision. Organizations must ensure that their data quality stays up to the standards of their industry.
Fortunately, Indian outsourcing partners deliver high-quality and accurate services using skilled experts and leading technology. 
When you outsource data mining services to India, you gain access to some of the top data experts in the world, ensuring top service quality, precision, and enhanced productivity.
Short Turnaround Times
Faster turnaround times help organizations stay ahead of trends in their industry. India outsourcing partners have incredibly fast turnaround times. More importantly, this is achieved without sacrificing the quality of the data mining project.
Free Trials Offered
Outsourcing partners in India are so confident in their superior services that they offer free trials to prove it. This helps your organization decide whether the services match your requirements before making any commitment. Free trials save time in the long term and assist in finding the right outsourcing partner.
Conclusion
India continues to develop rapidly and remains one of the world's top 10 fastest-developing economies. When looking to outsource data mining services, India remains a top destination.
Data Entry Outsourced is your one-stop destination for all your data mining outsourcing needs. DEO is equipped with a team of skilled data experts and enhances your organization's profit score by providing top-level data mining services for incredibly affordable prices. Contact DEO to discuss your next data project today!
Tags: Data Mining Outsourcing, Data Mining service providers, Data Mining Services, Offshore Data Mining, Offshore data mining partners, Outsource Data Mining Services, Outsourcing Data Mining